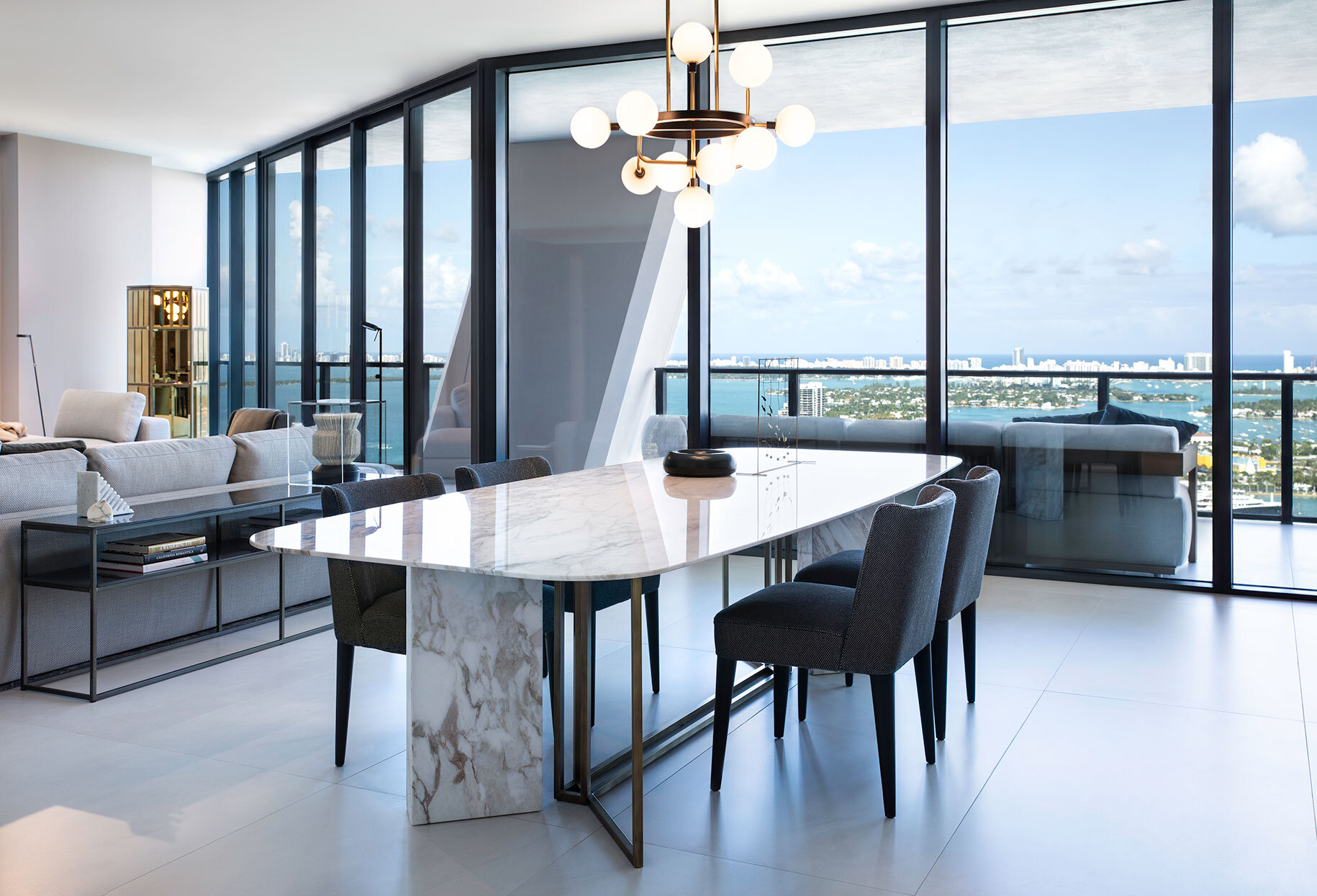 A new, exclusive context houses the refined Meridiani collections: the Italian brand has furnished a large apartment on the 38th floor at the prestigious "One Thousand Museum", a masterpiece of vertical architecture in Miami, signed by the architect Zaha Hadid, and recently completed by Studio Zaha Hadid Architects.
A spectacular apartment of about 4.500 square feet, where the brand collections are both indoor as well as on the spacious terraces; the neat lines and warm textures of the Meridiani collections perfectly harmonize with the curved architectural shape of the building. The interior design bears a prestigious signature, that of Hernan Arriaga, a protagonist on the international scene with projects worldwide from the United States to the Middle East and Europe.
Meridiani reveals here all its ability to create welcoming and tailored solutions; its versatile and timeless collections, the wide range of textures and shades of fabric and leather palettes allow to interpret always different projects, proposing with elegance and exclusivity the lifestyle of the brand in different settings.