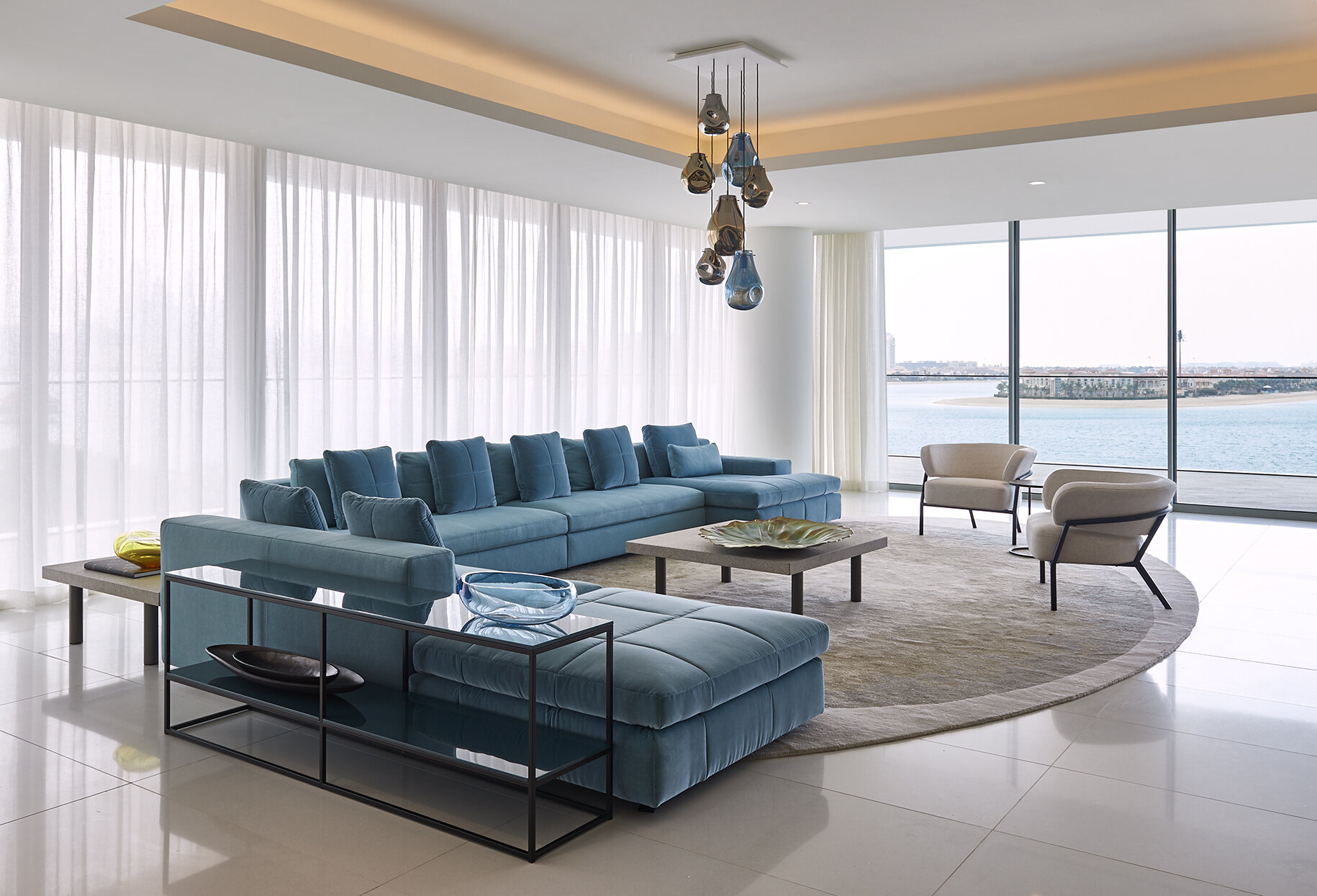 Dubai's most exclusive beachfront residences: the name derives from the Latin 'Serenus', meaning calmness. And actually the architectural excellence, high-end fittings and contemporary interiors of this exclusively residential development feature a perfectly tranquil luxury location, with a stunning outdoor deck which provides unmatched views over the Gulf. Located uniquely on The Palm's East Crescent, it offers beautiful apartments made up of 1,2, 3 bedroom apartments and penthouses.
Meridiani furnished both the residential apartments and the penthouse with contemporary interior's collection in refined shades and finishes. The Plinto dining table with Calacatta marble top and bronzed brass frame is placed in the splendid living room, next to a generous Louis small sofa composition; a light blue Prince quilted sofa creates a spacious conversation area together with the Nani armchairs in white, overlooking a stunning view on the sea.
Protagonists of the night areas, the Tuyo bed in a refined light color, the Bardo bed with striped headboard and the Lauren Ghost bed, this last one accompanied by the Jo swiveling seat with its enveloping egg-shaped frame. Cosy and elegant armchairs, the Cecile and Keeton fit are shown in pure white to create refined corners together with the Ralph and Bongo low table.
Credits: Caspaiou Design & Interiors, Dubai